Turn your data into a strategic asset
and pave the way for innovation and
growth with Stepwise.
Our Data Science team is led by a PhD expert who has crafted their skills on Twitter's algorithms & the Engineering squads are formed around senior architects and visionary tech leaders. To unlock the full potential of your data, we provide you with Machine Learning Solutions, Data Engineering, Data Analytics, and Prompt Engineering services.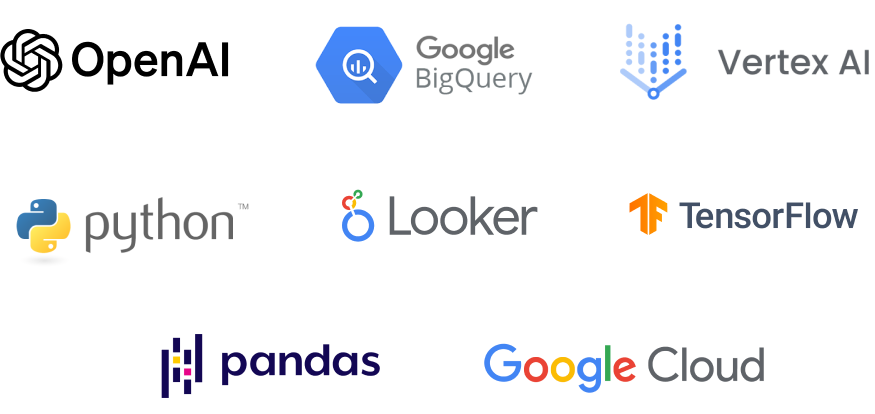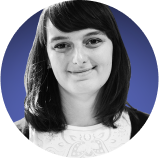 Joanna Linczuk, PhD
Data Scientist
"At Stepwise, we guide you from AI readiness to custom solutions and strategic roadmapping, ensuring you harness the full potential of AI for transformative growth."
Diagram of Services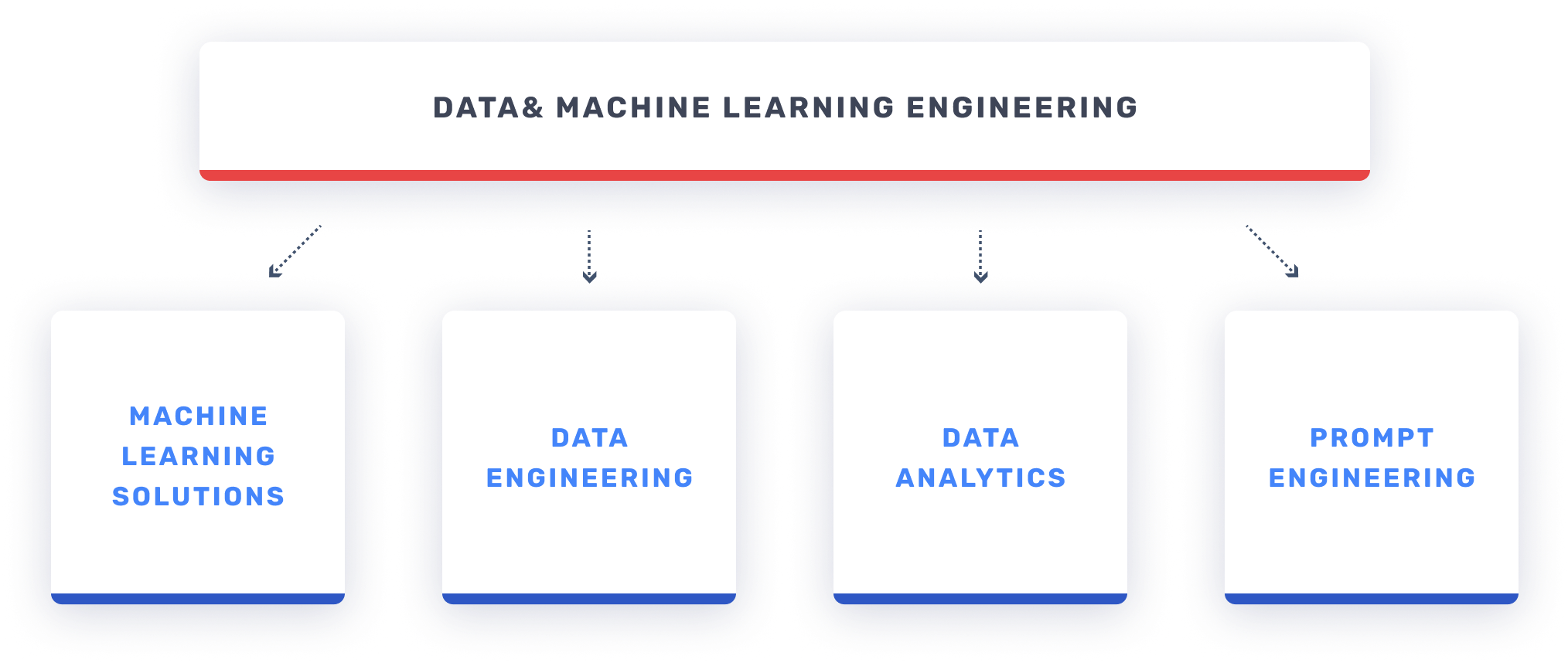 Machine Learning Solutions
From predictive analytics and natural language processing to computer vision and sound-based machine learning, we create algorithms that not just interpret but also learn from your data.
Unlock new business opportunities and enhance operational efficiency with our specialized Machine Learning Solutions. Whether you're looking to predict customer behavior, interpret textual data, recognize patterns in images, or leverage sound for automated decision-making, Stepwise has got you covered. We offer a range of machine learning services that can be tailored to your specific needs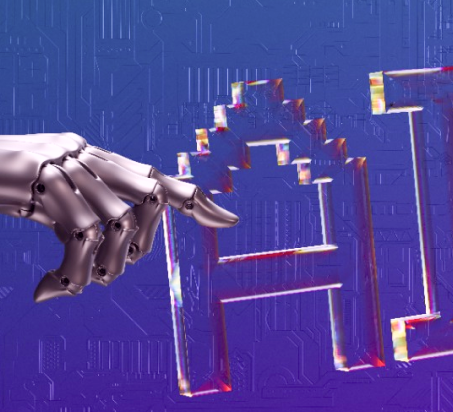 Natural Language Processing (NLP)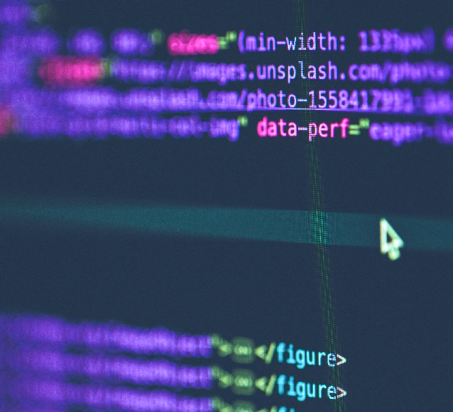 Data Engineering
Our experts in data integration, storage, real-time processing, and quality ensure that your data pipeline is optimized for performance and scalability.
Harness the power of your data pipelines, real-time analytics, and data storage solutions by building robust, scalable, and secure data architectures. Our specialized team excels in data integration, data quality, and real-time data processing, enabling data-driven decisions for your organization.
Real-Time Data Processing
Data Analytics
Leverage advanced techniques like forecasting, sentiment analysis, optimization analytics, and anomaly detection to drive data-led decision-making.
Unlock the full potential of your data assets through advanced data analytics services, including forecasting, sentiment analysis, optimization analytics, and anomaly detection. Our team's expertise turns raw data into meaningful insights, driving actionable strategies and outcomes for your organization.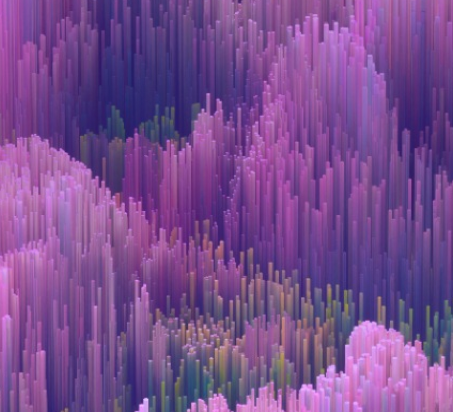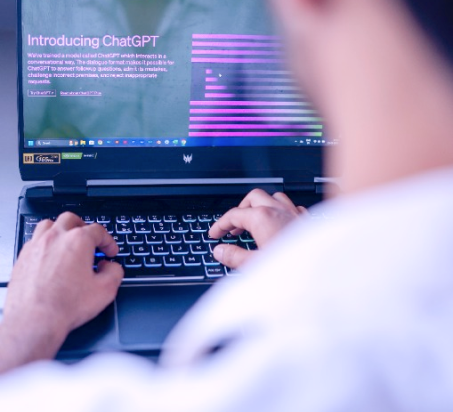 Prompt Engineering
Enhance user engagement and experience through optimized prompt design, analytics, versioning, and custom development.
In the ever-evolving landscape of conversational AI, the quality and effectiveness of your prompts are crucial for maximizing user engagement and task completion rates. Stepwise's Prompt Engineering service offers a comprehensive suite of solutions to design, optimize, and manage your conversational prompts. From initial design to ongoing analytics and versioning, our expertise ensures your conversational interfaces are efficient, user-friendly, and continually evolving.
Prompt Design
& Optimization
Prompt Analytics 
& Monitoring
Prompt Versioning 
& Management
Prompt Quality 
Assurance
Fintech
AI Platform for risk decision engine
We created a fully scalable SaaS platform, which is now successfully implemented by 4 end clients. We have conducted complex integrations with 3rd party solutions offering risk assessment and borrower verification services. We have made sure that the final product follows the PSD2 and GDPR guidelines.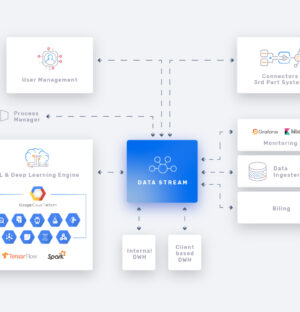 Energy, Utilities, Smart Grid, Smart Cities
Smart Integration Platform for Digital Utilities
The platform itself is cloud native by definition and built around cutting-edge technologies. The main challenge was to help end customers integrate various systems easier and faster by providing pre-defined connectors, adapters and a monitoring system. Another challenge we had to face was management of complex data flows ...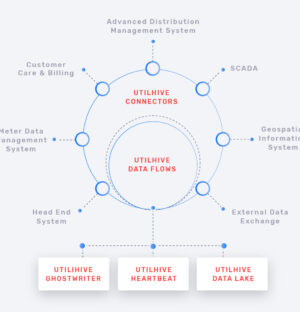 Unstructured Data Analysis
Interface for Smart Content Factory
A modern, efficient and scalable user interface was created for the Content Auto-tagging Manager system. On the basis of the refreshed application, the Customer may at any time be able to reuse components in the entire range of his applications.The outcome of our work is an improved end user journey experience, resulting ...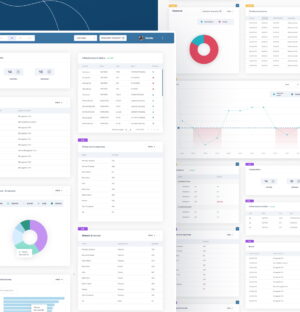 Explore all of our services groups
We provide a full-cycle AI & Machine Learning Development process – from Consulting, through Engineering to validate ML models, and ending with AI Software Development & Implementation.