Client
Self Learning Solutions (SLS) is a technology company providing software for FinTechs to automate and orchestrate business workflows with low-code/no-code (LCNC) solutions.
Challenge
Create from scratch a SaaS platform that supports loan and credit businesses with the use of a decision-facilitating and scoring engine. Advanced tools to support Business Process Management in the financial industry using AI and ML mechanisms.
Two aspects of our cooperation are the most impressive. The first is their technical knowledge and the quality of work they deliver. The second is their approach to software development. They do the right things in the right order, and their lean approach is perfect for launching innovative ideas.
Karol Dziasek, CEO, Self Learning Solutions
Scope
We took on responsibility for their architecture design and entire product development process. We created a fully scalable SaaS platform, which is now successfully implemented by 4 end clients. We have conducted complex integrations with 3rd party solutions offering risk assessment and borrower verification services. We have made sure that the final product follows the PSD2 and GDPR guidelines.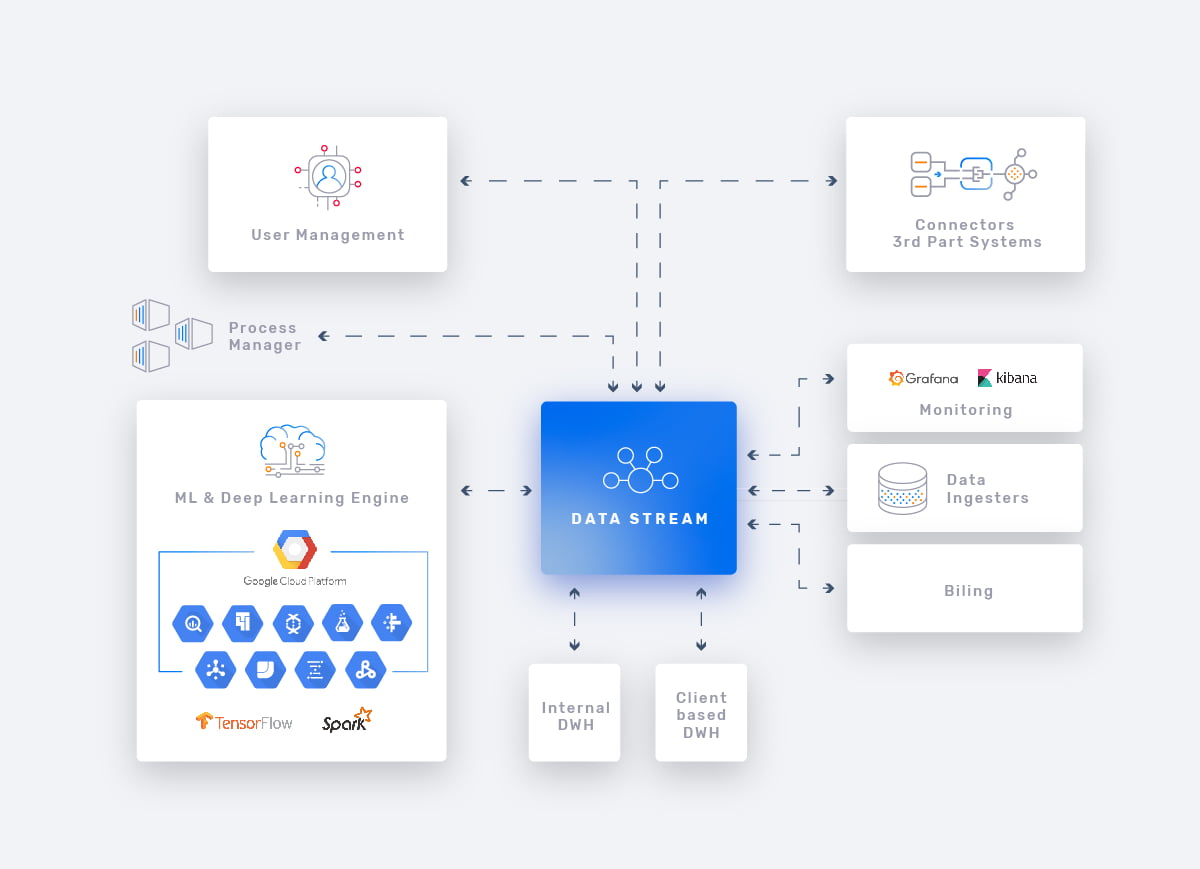 Results
For the end customer
80% cost reduction on new features IT Development of Smart Fintech Platform;
80% maintenance costs reduction;
50% infrastructure cost reduction thanks to Cloud;
For our client – offering real added value and creating a competitive advantage
We created real value and a competitive edge by automating processes, slashing consulting costs to a setup minimum, and creating a scalable business model adaptable to diverse industries like Insurance, Telecom, and debt collection, efficiently managing data volume and process complexity.
For our client – time savings
We optimized time by liberating business personnel from testing or IT tasks, allowing them to focus on business development; our solutions enabled non-IT staff to easily update processes in near-real time without additional IT involvement through a low-code platform.
Services
Technologies





Case Studies
Feel free to also see some
of our other cases