Stepwise benefits - why is worth to work with us?
Great Work Environment
We carefully choose everyone on our team and keep everything friendly. And we value communication and honesty above all.
Smooth Onboarding
We know that joining a new team is nerve wracking so we set up onboarding processes to make it easy and quick for you to get to know us.
No Corporate Talk
There's no corporate procedures and boring paperwork here. We strive for agility and efficiency so there's no place for small, mundane tasks that might hold us back.
Control Over Your Work
At Stepwise, you will have the freedom to choose your tech stack based on your expertise and the project's needs. We trust you to be the expert
Opportunities To Grow
Each person on the team gets their own budget to develop their skills and learn new things. Whether you'd like to become a better developer or step up your soft skills – we've got you.
Perks & Benefits
We think that caring for people is how you show them appreciation, so at Stepwise you will get free lunches, private healthcare, gym memberships, 1:1 English classes with a native speaker and more!
International Clients
We carefully choose each company we work with. It's all about the connection and chemistry. We want you to feel good about the work you do.
Modern Office
Both literally and figuratively. There's no dress codes and outdated procedures. We have a startup-like atmosphere and a flat company structure.
Great Team
Everyone will tell you that they have a great team. And we're saying – come and check it out!
Interested in working with us?
We are hiring!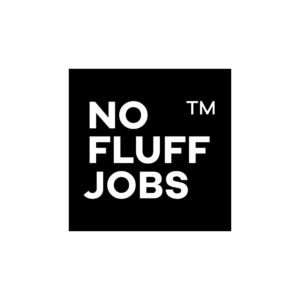 Check how our recruitment process looks like!
Apply - 1 minute task
Send your resume. We are reading all the CVs. We should get back to you within 5 days, however usually it's only 2 days.
Screening Call - 15 minutes task
Tech Lead will contact you for 15 min screening call (video is preferable). We would like to verify your motivations, experience and ask few technical questions. Short but efficient call. If we think our expectations match we will invite you to a technical interview.
Technical Interview - 90 minutes task
Our Tech Lead and another Senior Developer will meet you for technical knowledge verification. You could expect live doing and Q&A. Also we will respond to your questions on the go.
Decision GO/NO GO - 3 days
Offer presentation and contract agreement. If everything is OK, then WELCOME ON BOARD! 🙂