Do you need custom software during digital transformation?
When you run a business and think about digital transformation and look for the right software, it's best if it fits your needs perfectly, right? You do not want to pay for additional features that you will not use, because they do not meet your expectations. The best solution is custom software development – personalized, custom software, created based on your expectations and business needs, which you will be able to modify at the right moment, and when the company grows – scale to its needs. Check our custom development services!
02
DIGITAL TRANSFORMATION
How important is digital transformation for your business?
It is difficult to describe digital transformation in one sentence, because for each organization, due to its unique needs, it can mean something different. It can be broadly described with the words: "conducting activities in a new (digital) way", because digital transformation may apply to all business areas and various processes taking place in the organization.
Digital transformation as the acceleration of business activities, processes, competencies etc., can be the beginning of a company's success, if it is carried out properly, of course.
One thing is sure – organizations must evolve to cope with a changing world.
Our main areas in Digital Transformation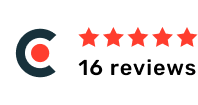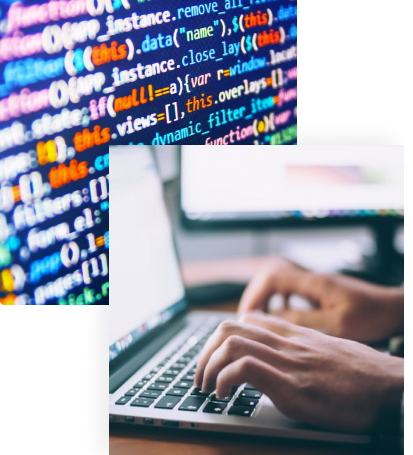 01
Saas Business Product Building
Software as a service can improve your business, reduce costs, and keep your applications and data secure. The definition of the SaaS model clearly indicates the business dimension of creating applications, websites and systems, which is why in the Stepwise team every person is a business person. Your business is most important for us. The latest technologies and cloud solutions allow us to provide you with digital products for the 21st century. Thanks to this, we can effectively support you in achieving success. Find out how much you can gain by moving your business to the cloud.
CASE STUDY
Financial Services Company
As part of the necessary digital transformation, the client tried to create an ambitious and sophisticated SaaS platform on the German market, targeted at the broadly understood Renewable Energy sector.
We showed great flexibility and broadly understood consulting in the field of digital product manufacturing. We have proved not only to the customer but also to ourselves that we are able to create global products on a large scale within tight deadlines while maintaining the highest quality of service.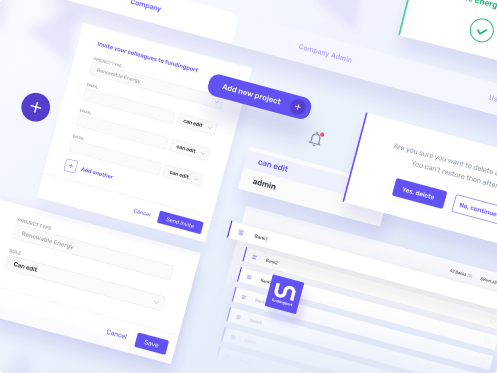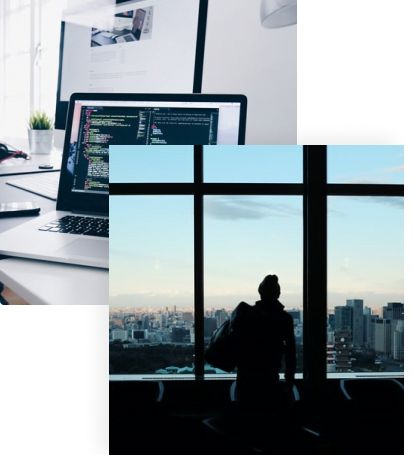 Business scalability determines whether you can handle the dynamic increase in demand for your product and whether you can withstand the crisis related to the lack of customers. Your business operates in a highly volatile environment. You know very well what happens to enterprises that are not able to adapt efficiently. Flexible business scaling is key for you. Equally important is the scalability of your digital projects. By establishing cooperation with Stepwise, you get a guarantee of flexibility of operation both in the case of peaks and market drops. Check how to scale your ventures safely and effectively.
Lecko is a management consulting company that facilitates digital transformation processes and analytics. They needed help with taking their business to the next level by creating a cloud platform solution.
Thanks to our help, Lecko was able to successfully move all their analytics to the cloud, which in turn boosted up the overall system performance. By reducing Time to Market, they can now react faster to the increasing client demand.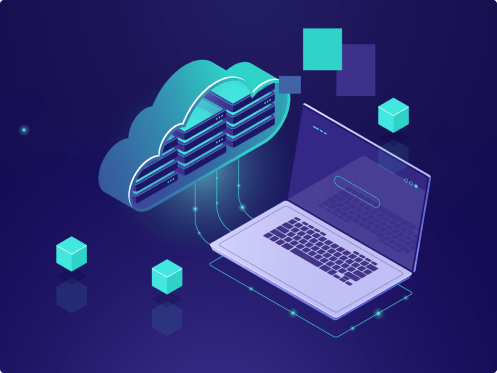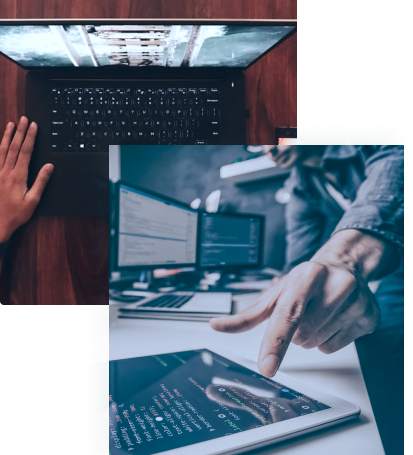 03
Business Processes Automation
Business process automation is a fashionable term today. We deal with it when technology takes over the repetitive activities of the company. There are many benefits of implementing business process automation. The most important ones include comfort, increasing work efficiency and relieving the potential of your staff. The machine will perform basic activities for you, and you can take care of the development of your business. At Stepwise, we successfully use automation in the software development process. Thanks to this, we can execute orders faster, more effectively, with a greater focus on details. We will help you introduce process automation to your business.
CASE STUDY
Self-regulations solutions
For a Polish start-up we created a fully scalable SaaS platform, which is now successfully implemented by 4 end clients. We have conducted complex integrations with 3rd party solutions offering risk assessment and borrower verification services. We have made sure that the final product follows the PSD2 and GDPR guidelines.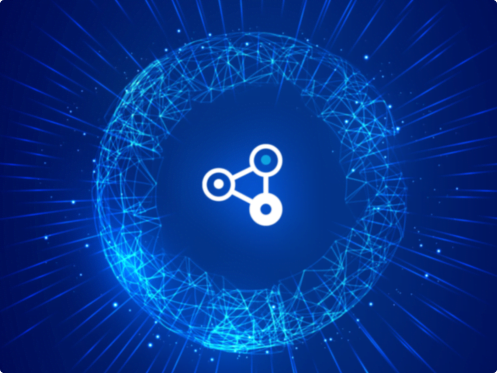 03
HOW WE DEVELOP SOFTWARE?
Custom software development services at the highest level
Stepwise always guarantees you the best quality of service. Are you curious what gives us such confidence? Over the years, our software house has built a reputation as a proven technological partner on a global scale. Our organizational culture assumes transparency of activities from the first conversations with the client. We perfectly know the principles of IT projects and we know what methodology allows us to effectively implement the software development process. For us, your needs are the most important, so before our expert offers you a specific solution, they first assess its business viability. At Stepwise, technology is always on the side of your business.
Where do we start?
Validation of your idea
For us at Stepwise, your satisfaction is always the most important thing. We go beyond the framework of a typical programming company and provide you with constant support, advice and advanced technological consulting. Our experts easily translate complex technical terminology into a language that everyone can understand. The Stepwise team consists of carefully selected specialists in the field of software architecture and engineering, brilliant developers, UX / UI specialists and testers. We put all our knowledge and experience at your disposal. Write to us. It's always easy to talk to us!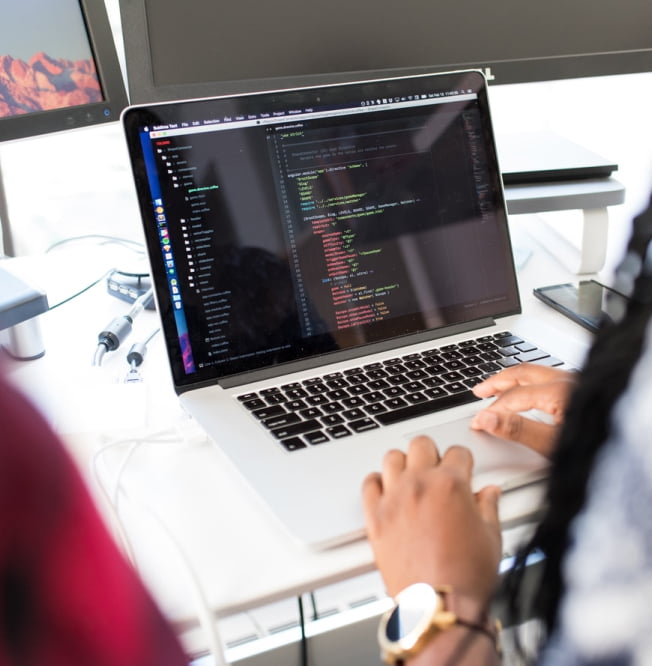 Before you incur huge expenses to create a complete IT system, with our help you can check whether your idea is feasible.
Proof of concept, is an ideal solution for companies with a very innovative idea for a digital product. PoC is also great if you already know the technology you want to use, but need to be sure that the product will perform well. If a similar commercial or open source solution already exists on the market, Proof of Concept will prove it. You can use this knowledge to accelerate the development of your IT project or to completely change your approach. And this is already in the early stages of software development!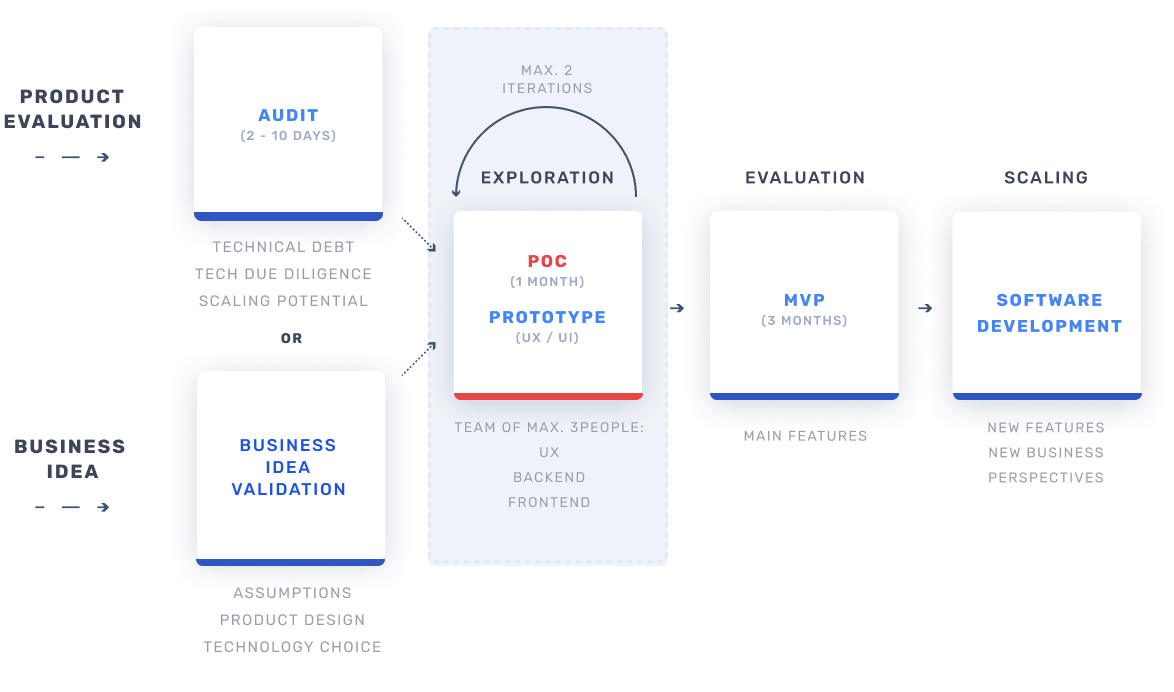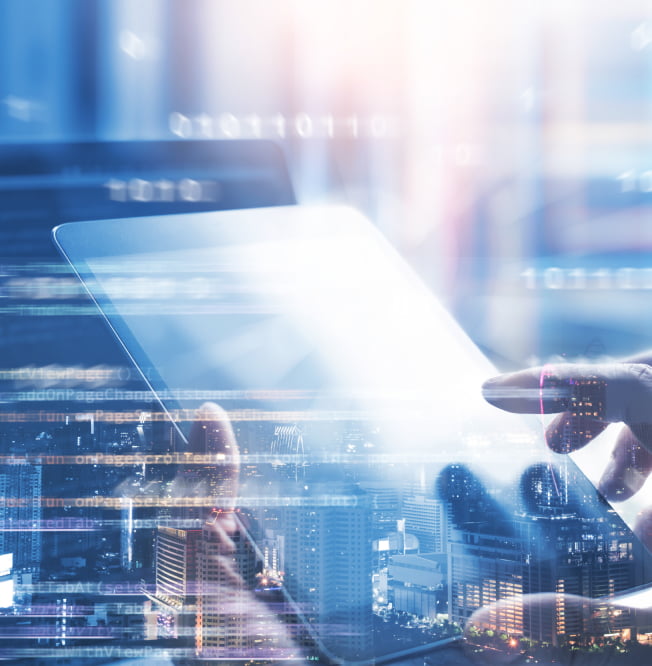 02
Minimum Viable Product
With the help of Stepwise, you can test the potential of your digital product by investing minimal resources into software development.
This solution carries significantly less risk than a full digital product, so we recommend it at the start of any IT project. MVP is about creating a working digital product, but with a minimal number of (the most important) features.
Stepwise follows the Pareto principle, according to which 20% of product functionality is responsible for 80% of user satisfaction. Minimum Viable Product will allow you to save time, money and resources until you are sure that the product has monetization potential. Before that happens, you get a lot of valuable information about the market, prospects, and the product itself. It happens that you can earn real money on the created prototype.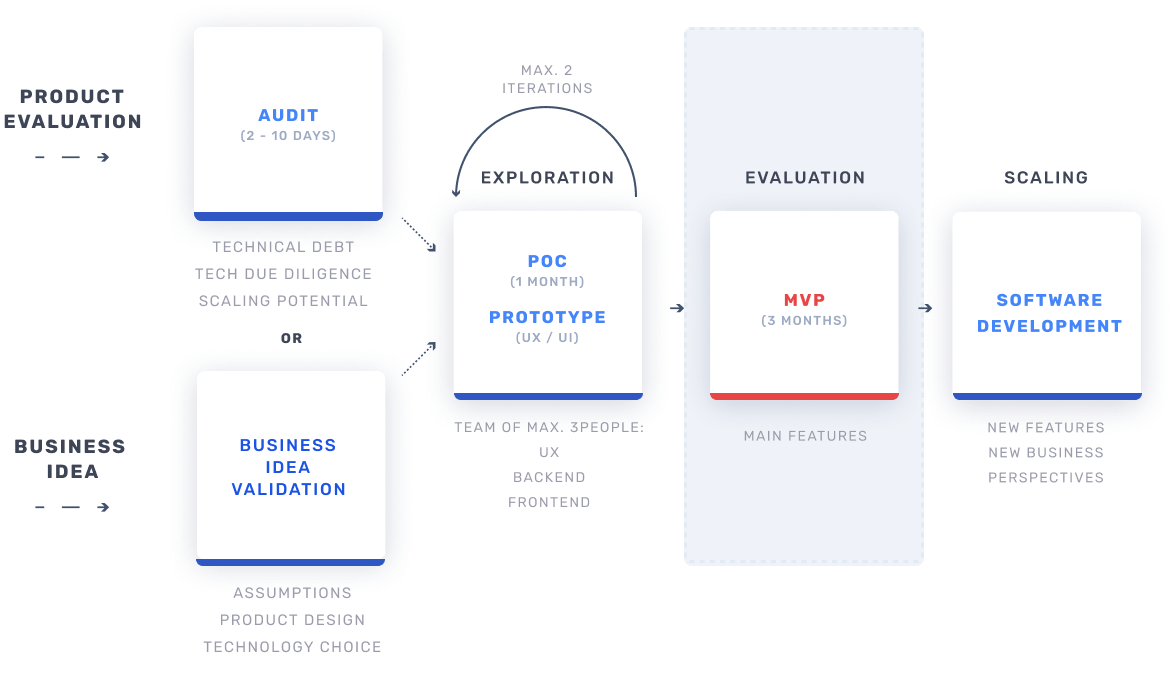 CASE STUDY
Data-driven investor marketing firm
With our Client – marketing investor company, we have gone through the digital transformation process. The result of our work was more than just an MVP, because the product was ready for monetization.
The end users are able to test the platform, or go through the full business process. They can begin a program to reach more investors or gain more exposure.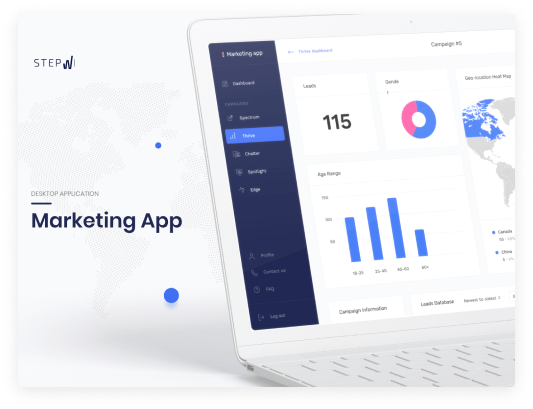 Methods we use to create your success
Years of experience, millions of lines of constantly improved code, lots of successful projects in custom software development and lots of satisfied customers. This is how the Stepwise team builds its reputation in Europe and around the world. Thanks to the consistency and constant expansion of competences, we have developed a methodology of operation that allows our partners to spread their wings and effectively use the latest technologies to improve their business. The effective, agile method of work of our specialists allows us to deliver the best software to the market. We make every effort to create applications that meet the business expectations of our clients. By working with Stepwise, you receive reliable support in the implementation of IT projects and a partner who cares about your success.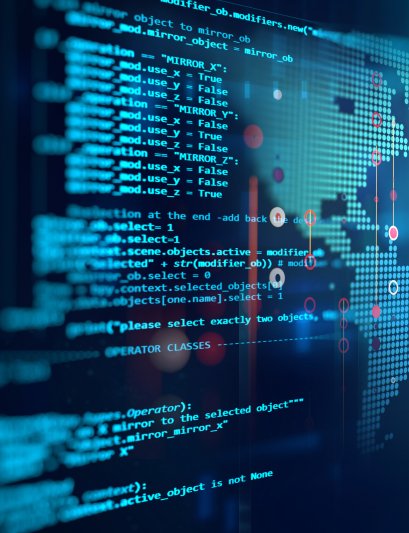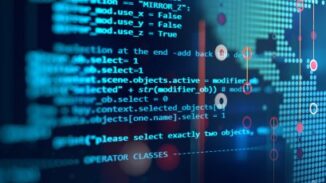 Agile Approach
Stepwise creates custom software for its clients using an Agile (Scrum) approach. We divide the whole project into smaller parts (sprints). Each sprint is first planned, usually takes about 2 weeks, and ends with a presentation of a working software function. Iterative IT projects in Stepwise allow you to effectively develop your digital product. This development takes place in a build-test-make decision loop. This allows our team to make the necessary changes in real time. The Agile approach allows you to modify the software on an ongoing basis and make corrections so that the final product is of the best quality. Iterative digital product creation enables you to develop your project in the best possible direction.
Test Driven Development
Custom software development supported by regular tests is the only solution that helps avoid launching buggy applications to the market. Your success is most important to us, which is why in Stepwise IT projects, application tests have an individual place in each iteration. Thanks to this approach, you will not be in a situation where at the end of the project it turns out that the entire application needs improvement due to a mistake made at the start. With our support, you can create a great quality product in a short time-to-market.
Pair Programming
Pair programming is a part of an agile software development methodology. Stepwise has been using this approach for a long time.The pair-wise software development technique allows two developers to plan, discuss and write code together. This is a very effective method of work as it enables you to solve programming problems much faster. At the same time, the exchange of information is much faster, and people in the team learn from each other and increase their competences. Two programmers in front of the screen allow you to create and check code at the same time. As a result, the quality of your software increases significantly.
Democracy in Technology
Custom software development is about more than writing code. Technology is designed to serve specific business purposes. To achieve these goals, IT projects at Stepwise are based on 5 dimensions of democratic software development:
High functionality
of the product
The highest quality
of software
Beautiful and
practical interface
We recommend our clients to recognize each of the above dimensions equally. We know that business is governed by its own rules, which is why we flexibly adjust the methods of operation, thanks to which we support the success of our partners, to the individual needs of each company.
04
OUR STRENGTHS IN CUSTOM DEVELOPMENT
What are we especially good at when developing custom software?
We assume that it is best to ask our clients about the strengths of reliable software houses. We are happy to boast about the opinions of our former and current business partners. Stepwise's strengths reviews are easy to find on Clutch. Customers appreciate Stepwise primarily for our extensive substantive knowledge, great technical facilities, especially in the case of cloud services, and a human approach to cooperation. We strive to ensure that the custom software, data presentation and implementation of innovative solutions meet the expectations of modern business. Our goal is to enable you to make decisions based on reliable knowledge. We will help you achieve success with the best technology products on the market.
If you want to become a market leader, you need to know how to stand out.
And not only visually! Equally important is the use of unconventional solutions in the field of system architecture, i.e. how your application is supposed to work. At Stepwise, we approach each client individually. We will thoroughly examine your business needs and develop a dedicated application architecture, thanks to which you will be able to stay ahead of your competition. Stepwise software architects are people who know how to translate business logic into an efficient IT system. You can trust us.
Dedicated data visualization allows you to present complex and chaotic information in a clear and transparent way.
It is an invaluable tool if you want to make the right business decisions. Dedicated data visualization solutions usually have much more possibilities than limited functionalities of commercial solutions. Modern business should be based on reliable data, presented in such a way that will allow the company to dynamically develop and consistently increase its added value. The right presentation of information is the key to effective customer acquisition and attracting lucrative investors.
Do you want to take your company to a higher level of digitization?
Our specialty are clouds and dedicated integration hubs. We are able to prepare an ideal infrastructure for you to combine many different tools that you use in your business. Already have a system that you want to develop? Our team will ensure that the newly created custom software is compatible with the one you have used so far. Everything should work perfectly in the company. Also technologies that support running a business. Contact us and tell us what we can help you with.
Greenbird has come up with a concept to help Utilities optimize their traditional grid operations, which so far have been largely dependent on the outdated IT architecture and lengthy system integrations outsourced to external partners. The platform itself is cloud native by definition and built around cutting-edge technologies. The main challenge was to help end customers integrate various systems easier and faster by providing pre-defined connectors, adapters and a monitoring system.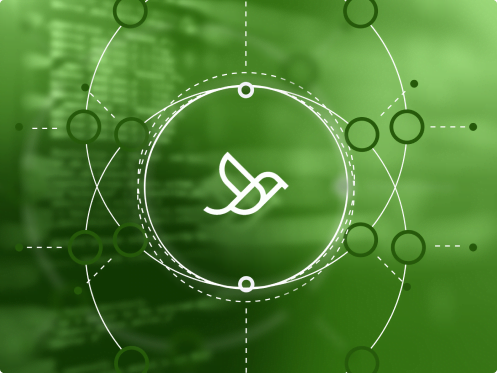 05
WHAT MORE CAN WE DO TOGETHER?
What more can you expect from us in custom software development?
Stepwise has been creating technologically advanced dedicated digital products for years. As a software house, we support companies with advice, resources and the best competences. Each subsequent project teaches us something new and allows us to constantly develop. Thanks to cooperation with many companies around the world, we perfectly understand that sometimes creating unique, custom software is not enough. For this reason, we offer you much more. Check what else we can do for you as part of custom software development.
Cybersecurity is an extremely important topic in today's world.
The law imposes an obligation on us to ensure adequate protection of personal data when using applications, websites and IT systems. Technology offers great opportunities for development. At the same time, you have to take into account that the level of threat posed by dishonest application users is increasing proportionally. Stepwise can provide monitoring and security for your technology that will effectively keep you, your employees, partners and customers safe. For this we use encryption keys, proven data storage tools, cloud solutions tested by millions of users, and much more.
Dedicated DevOps prepared by the best Stepwise developers is a guarantee of smooth operation of your software.
Once upon a time, IT infrastructure management required physical virtual machines inside the company and a qualified IT administrators department. Today, Stepwise can provide you with much more economical solutions: cloud services and a developed DevOps culture of the entire team. Your applications and data in the cloud are safe, much cheaper to maintain, and you optimally use the potential of computing space. At Stepwise, each developer has developed unique DevOps skills, so it can take only a few moments to set up the right infrastructure for your digital product.
Test automation allows us to dynamically develop IT projects without production delays.
Working on 2-week sprints makes it much easier for us to modify the product on an ongoing basis, correct bugs and possible errors. We configure software operation tests in such a way that they take place automatically, without detriment to the project implementation schedule. Thanks to automation, we ensure the safety of your product quality and at the same time increase the production potential of our team. Our methodology of operations guarantees you constant insight into the activities of the entire team and test results. You can contact us at any time and talk about the next steps in the development of your digital product.
FAQ
Have any questions in custom development services?
Here are the answers!
There's more to people than just what they can do. And that's why we don't only value technical skills.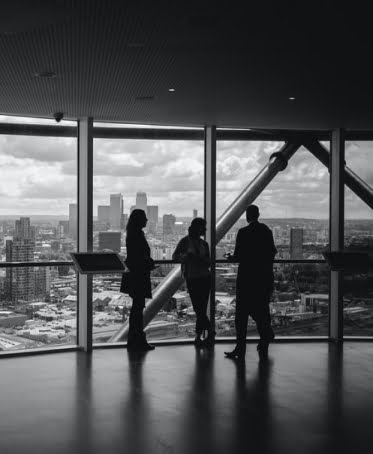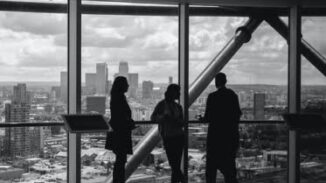 Not sure if Stepwise is the software development company for you?
Stepwise is a software house with a unique set of technological competences and vast experience in creating dedicated software for companies. We help our partners digitize their businesses, develop custom software, improve their analytical capabilities, deliver effective communication technologies and provide proven cloud solutions.
Stepwise is a unique software development company where each order is treated individually. We offer solutions best suited to your business. You gain the guarantee of the most effective solutions and respect for your investment.
Still not sure if Stepwise is the software development company for you? Check on Clutch platform what our former and current partners think about us or write to us – let's talk!