Customer Benefits
How has the effectiveness of the client's actions increased after the digital transformation with the help of Stepwise?
For the end customer:
80% cost reduction on new features IT Development of Smart Fintech Platform;
80% maintenance costs reduction;
50% infrastructure costs reduction thanks to Cloud;
For our client – proposing real added value and creating a competitive advantage:
Through automation, we got rid of the consulting factor and turned it into a fully controlled and configurable process;
We reduced the costs of consulting to the absolute minimum (only set up);
We have created an easily scalable business (other industries: Insurance, Telecom, debt collection) as well as data volume and process complexity;
For our client – time savings:
People responsible for business could deal with business development, and not, for example, testing or IT processes;
We freed the time of business people (analysts, credit risk specialists, finances) to create added value for the company;
Thanks to our solutions, non-IT people create new processes, update them in a quasi-real time format without the need to engage/ order additional IT works;
We have created a low-code platform – that is, a business person creates new business processes without the participation of specialists;
We have consciously introduced RPA (Robotic Process Automation) – the ML-based platform and scalable and distributed systems are responsible for the implementation and automation;
Project Background
SLS is a Polish start-up that came to us with a concept for creating a SaaS platform offering advanced tools to support Business Process Management in the financial industry using AI and ML mechanisms. We took on a responsibility for their architecture design and entire product development process.
Main Challenge
Create from scratch a SaaS platform that supports loan and credit businesses with the use of a decision-facilating and scoring engine.
Our Approach & Final Outcome
We created a fully scalable SaaS platform, which is now successfully implemented by 4 end clients. We have conducted complex integrations with 3rd party solutions offering risk assessment and borrower verification services. We have made sure that the final product follows the PSD2 and GDPR guidelines.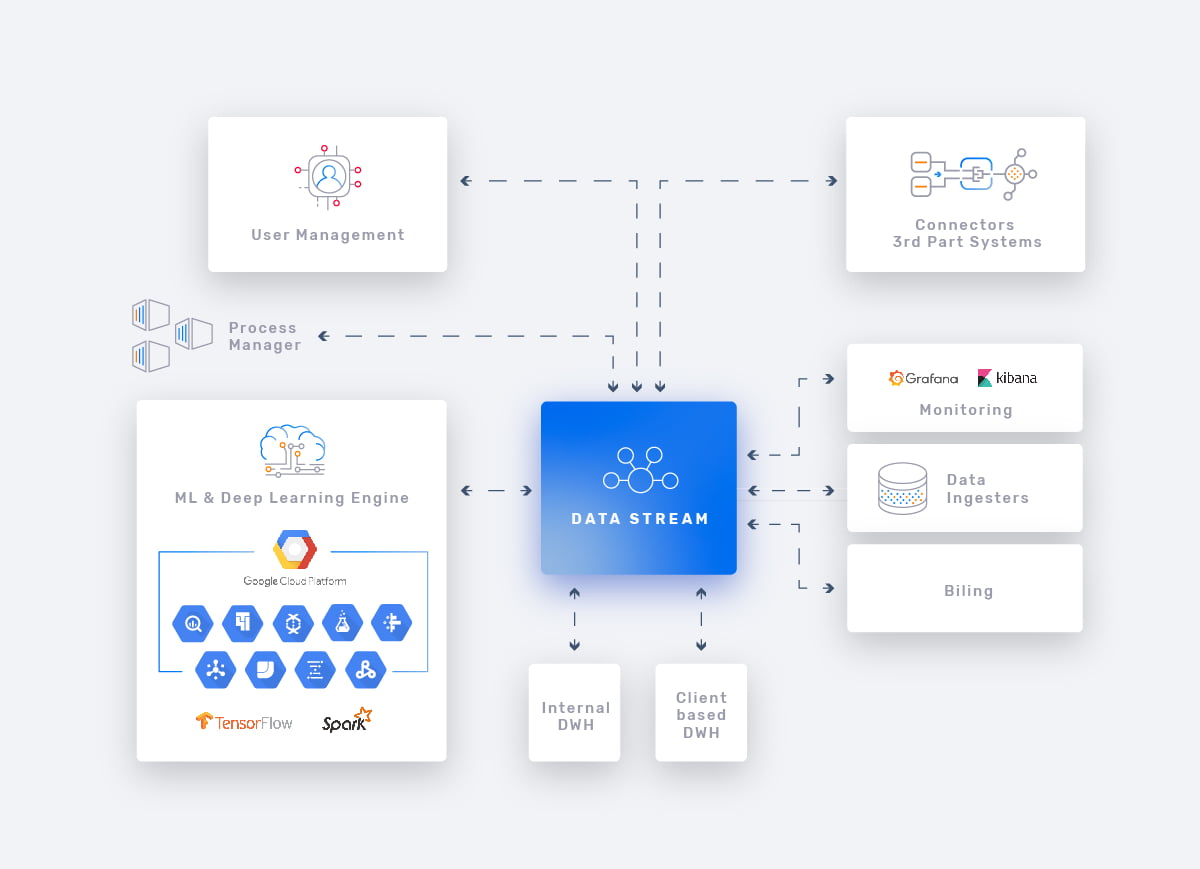 Case Studies
Feel free to also see some
of our other cases