Project Background
Client owns ca. 30 sport news websites (WordPress-based) in Benelux countries. All are hosted on GCP. Due to serious issues with the infra stability, service availability and scalability in their highest peaks, client searched for GCP-based infrastructure experts. They came across Stepwise via Clutch, where we rank among the best GCP consultants globally (Check Stepwise on Clutch).
Main Challenge
The main issue was the required response time and the enormous operational risk at the business level. The issue with the infrastructure was coupled with two independent aspects disrupting the operational continuity of the business, which required a quick response. The first issue occurs at the end of the seasons in most disciplines, causing increased traffic on almost all websites at the same time. The second one was the sudden loss of external technical support responsible for cloud operations by the Client.
Our approach
After a short audit and analysis of the technical problem, Stepwise decided to transfer all WordPress servers to the Kubernetes cluster, which provided Service discovery and load balancing, Storage orchestration, Automated rollouts and rollbacks, self-healing, auto-scaling, and monitoring, alerting. This move solved the downtimes problem in a relatively short time.
Final Outcome
The goal of the project was to ensure the continuity of the business. The priorities of individual tasks were set with the client. We improved the GCP infrastructure iteratively and successively, minimizing the operational risk. After dealing with downtimes, we focused on databases and higher layers, changing Local Storage to Cloud Storage and moving from Standalone MySQL to Cloud SQL. The result is a cloud-native like infrastructure and a model implementation of media services on the Google Cloud Platform.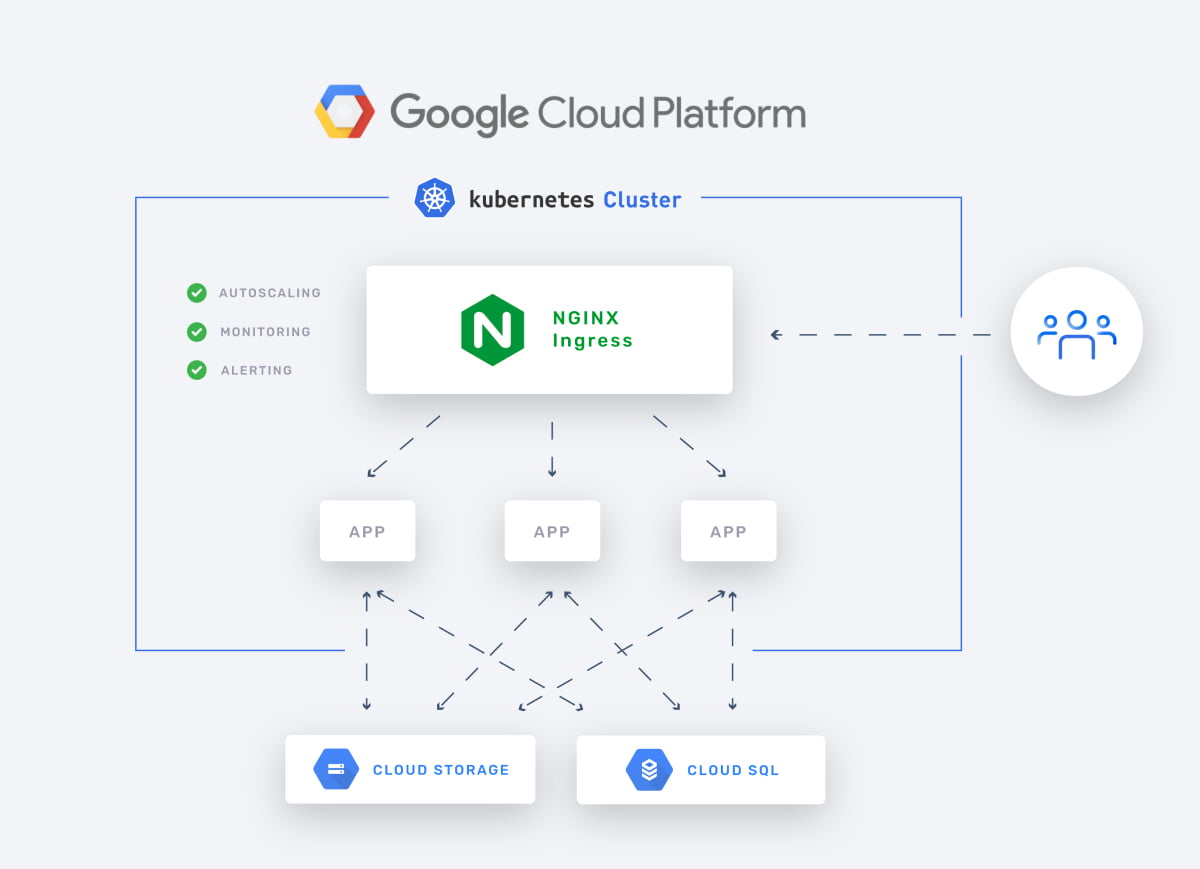 Case Studies
Feel free to also see some
of our other cases