Project Background
Lecko is a management consulting company that facilitates digital transformation processes and analytics. They do it by analyzing qualitative data related to actions taken by people in their working environment. What they needed help with was taking their business to the next step by creating a cloud platform solution.
Main Challenge
Integrating Lecko's existing analytical systems with business solutions providers such as Office 365 and GSuite.
Our Approach
We conducted a thorough technical audit of the currently used systems and implemented cloud solutions based on GCP and Azure. The project involved a full configuration of the cloud infrastructure as well as performance improvements in the existing systems to allow real-time processing of large data quantities.
Final Outcome
Thanks to our help, Lecko was able to successfully move all their analytics to the cloud, which in turn boosted up the overall system performance. By reducing Time to Market, they can now react faster to the increasing client demand, which was much needed given that their analytical platform provides currently business services to around 20 organizations willing to accelerate their digital transformation.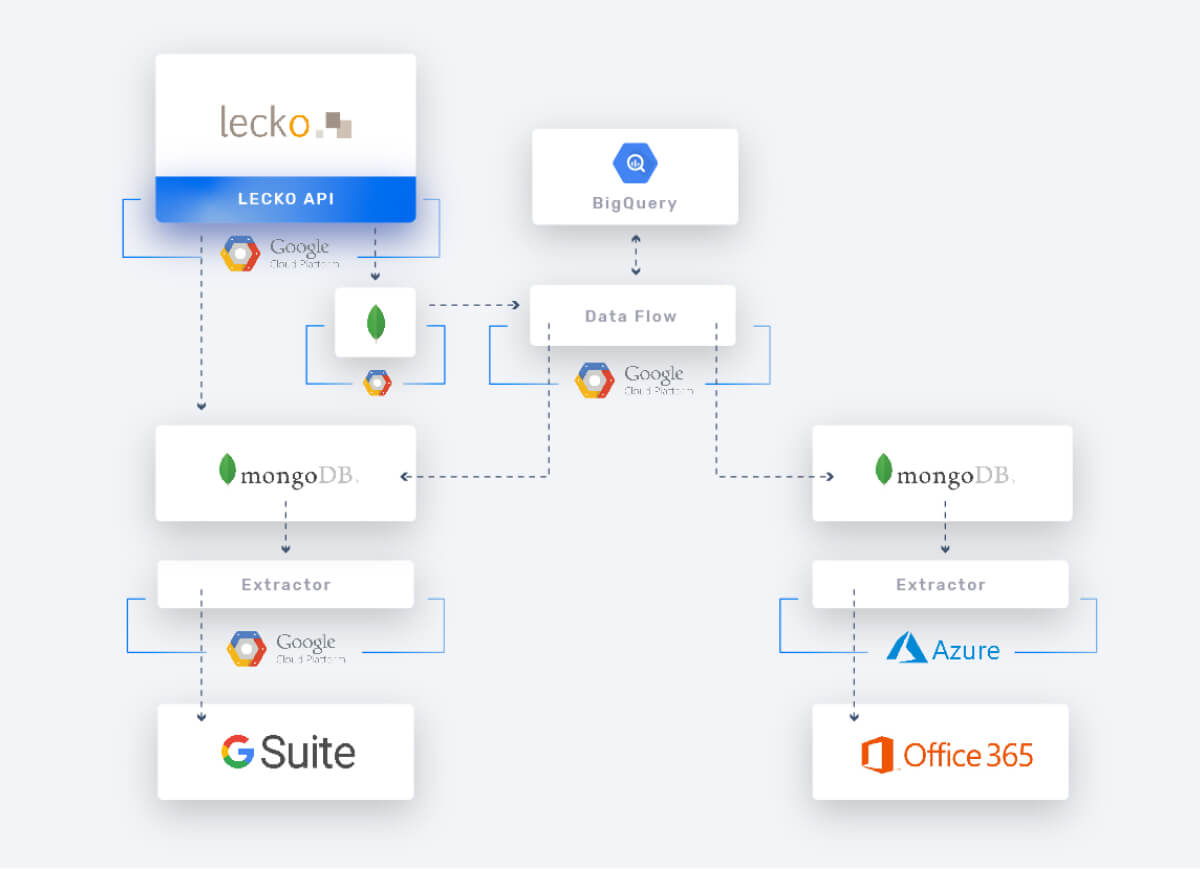 Case Studies
Feel free to also see some
of our other cases