What is SaaS?
Software-as-a-Service is a business model based on providing access to software via cloud computing. The SaaS model offers perfect conditions for creating and distributing cloud native software. Native cloud-based applications are considerably easier to develop.
The benefits of SaaS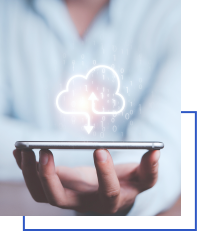 Software as a Service is one of the most common models of providing access to cloud native software, and the value of this market is increasing every year. Why is SaaS so popular? Because it ensures a wealth of benefits for software owners (business), software developers (software houses) and end users (customers).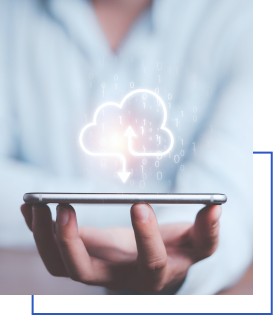 01
Benefits of SaaS for users
Flexible adaptation to user needs
SaaS is a perfect complement to every business. Today, the majority of digital products are available in SaaS, allowing you to use the functionalities your business needs. In addition, you pay for them only for as long as you need them. You can flexibly adjust the functionalities, length of use, fees, performance, and the number of authorised users.
Quick and cheap access to software
With the growing popularity of SaaS, small and medium companies have received access to the solutions and technologies that were once the reserve of the big players. SaaS enables the testing and checking of software as trial or demo versions at low cost, and sometimes even free of charge.
Faster error and bug fixing
A SaaS provider needs to make improvements just in one location – in the cloud. There is no necessity to visit each customer in person and make changes on their physical servers separately.
The opportunity of using new technologies
SaaS customers are instantly provided with ready-to-use software. It is often enough to just connect your payment card to check the system. You do not need to install or maintain software on local servers.
02
Benefits of SaaS for business
Short time-to-market and idea validation
Authors of SaaS can quickly prepare MVPs (Minimum Viable Products) and explore the market potential for their products. In real market conditions it is possible to test the software and the adopted payment model. In many cases, entrepreneurs make money on their product and expand the circle of loyal customers at this early stage, developing their software at the same time.
Low implementation costs
SaaS implementation is significantly cheaper. Most applications provide users with ready tutorials or FAQs. Users are accustomed to this method of learning to use new applications and to solve issues. As a software owner you do not have to organise individual training sessions for every new customer, and in this way you save on additional consultants.
A new group of potential customers
As SaaS enables shaping the scope of functionalities, length of use and price, smaller companies which constitute the largest sector of the EU economy (in the entire European Union they account for 99% of all the enterprises) receive access to cutting-edge technologies. Software manufacturers who use SaaS in their business model have gained a giant purchasing group. The small and medium enterprise sector is a huge group of potential customers who are eager to use innovative technologies, which is why owners of cloud native SaaS can earn more.
Thorough data analytics
SaaS can have modules enabling tracking and analysing of the behaviours of application users. As an owner you can observe the system and user behaviours. Be careful – we recommend using these functions just for improving your products and services. Data profiling and manipulating purchasing decisions are activities on the fringes of the law and of ethics, and we all take personal responsibility for these.
Data and application security
With SaaS you are responsible for ensuring an appropriate level of user security in your application. Cloud services and support from a reliable software provider take over the lion's share of this responsibility.
Transparency of SAAS benefits for users
Potential users of your software are mostly interested in high quality, cost optimisation, clear rules for application use, and an individual approach to their business.
Marketing of cloud native SaaS is significantly more straightforward, if you can communicate the following benefits:
Using our software will be cheaper and you know the cost in advance.
You can prepare for growth and scale your business flexibly.
You can easily predict the resources essential for achieving your goals.
You have greater control over the budget and realisation of your assumptions.
Is there value in investing in cloud native SaaS?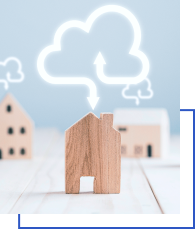 Wisely designed cloud software, an appropriate level of application security, high code quality, UI/UX, and well-thought-out marketing of a digital product are the issues that mostly determine the success of SaaS. Stepwise always puts particular emphasis on the specific nature of a given branch, the unique business needs of customers, and the expectations of the end users.