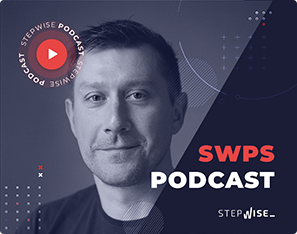 The mature leader – what does it mean? How is it to become a real leader and not only a boss? Is it simply the matter of good relationships and just asking questions instead of commanding? Is it the power or the responsibility? We welcome you to listen to the podcast with Krzysztof Szukieć, the […]
Read more
The mature leader - what does it mean? How is it to become a real leader and not only a boss? Is it simply the matter of good relationships and just asking questions instead of commanding?
Is it the power or the responsibility?
We welcome you to listen to the podcast with Krzysztof Szukieć, the CEO of Stepwise. Krzysztof talks to Magdalena Łużniak-Piecha, a psychologist and a deputy dean of the SWPS University. The podcast was recorded as a part of the cycle "Interviews with leaders".  The interview is about the route which Krzysztof went through to become a respected leader who created a successful team of people who simply take a fancy to work together.
Click here to listen. 
Need more information?
press@stepwise.pl
How did it start?
We build a Software House aware of its capabilities and focused on intelligent development of both the organisation and the people who create it.
Our focus
We focus on the independence of the team members in the selection of technology, approach to architecture and negotiating these points directly with the client.
Our approach
We promote an agile approach and we believe that chemistry and a common understanding of goals are the most important in contact with the client.
Our manifest
We are in opposition to the corporate spirit. We are apolitical, non-religious and law-abiding. We are working on Social impact where we can build a difference.
CEO and one of the initiators of Stepwise, Responsible for business relationship establishment, also accountable for the organization growth and it's success story.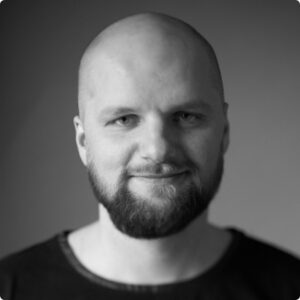 Radek Grębski
VP Technology
Co-Founder & VP of Technology at Stepwise. Helping clients achieve goals, supporting developers in improving their technical & soft skills, making Stepwise grow.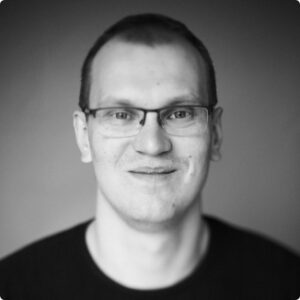 Rafał Gorzkowski
VP Research & Development
Our main architect of Cloud solutions and head of the Data Engineering department. Research & Development is his middle name. Best of the best.