01
CLOUD SERVICES BENEFITS
What can your business gain from cloud services?
Cloud services are the answer to the growing needs of modern consumers. Your customer requires fast and reliable applications that are available anywhere, anytime. Aside from high performance, recipients are interested in a naturally beautiful and practical interface design and affordable prices. The benefits of cloud services meet all these requirements. What is more, cloud services are beneficial not only for end users of applications. The cloud reduces expenses, saves time, reduces project risks and flexibly scales all your ventures. Stepwise will help you move your business to the cloud and will show you how to take advantage of all its benefits. 
Stepwise has become the Google Cloud Partner!
Years of experience in Cloud-Native app development, Big Data, Machine Learning and Cloud Migration projects brought us the title of Google Service Partner. Besides, thanks to the partnership we can secure for our Clients the following benefits on GCP:
guarantee of working with

certified professionals

,
solutions consulted and supported by Google experts,
attractive discounts for ambitious projects,
early stage announcements for new product releases.
Cases studies
Companies that have benefited from cloud services
CASE STUDY
Self Regulations Solutions
For a Polish start-up we created a fully scalable SaaS platform, which is now successfully implemented by 4 end clients. We have conducted complex integrations with 3rd party solutions offering risk assessment and borrower verification services. We have made sure that the final product follows the PSD2 and GDPR guidelines.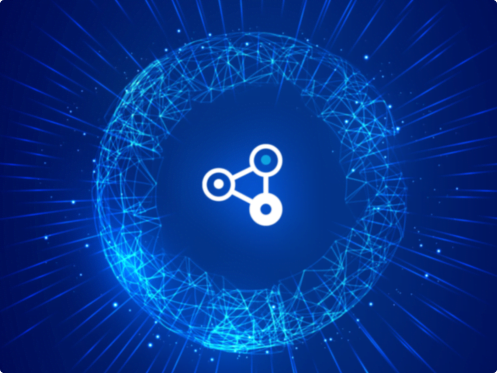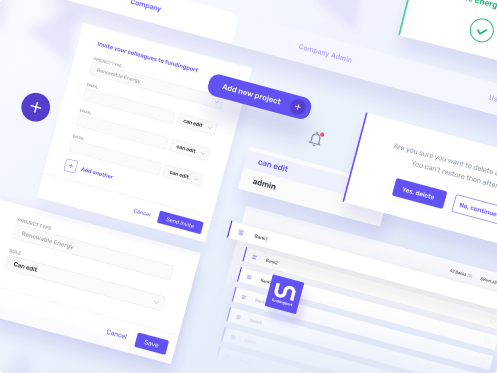 CASE STUDY
Financial Services Company
The client tried to create an ambitious and sophisticated SaaS platform targeted at the broadly understood Renewable Energy sector on the German market. We provided the client with the expected solutions based on the best practices and work standards, and most importantly, on the agreed date, responding to dynamically changing requirements.
02
POPULAR CLOUD SERVICES
What else do we specialise in the field of cloud services?
Custom software development and implementation of the most effective cloud solutions are not the only specialisations that Stepwise is really good at. Our offer includes many related services that will take your business to a totally new level of virtualisation. Our practice has allowed us to develop effective methods of analysing business needs and implementing technologies best suited to companies. Your best interests are our top priority, which is why we only recommend those services you really need.
It is becoming increasingly rare for new companies to set up a local server infrastructure within their organisations.
It is also becoming unprofitable to maintain such an infrastructure in companies that have been on the market for a long time. A much cheaper and more effective solution is to use cloud services. Migrating to the cloud allows you to apply all the innovative service delivery models that your end users expect. They are ideal for creating and managing easily scalable and highly available software. Companies that change their electronic service delivery models from traditional to IaaS, PaaS or SaaS with the help of Stepwise, enter a whole new level and become market leaders. 
Hybrid cloud services are a variety of solutions that companies can flexibly combine to best suit their individual business model.
Depending on your preference, your company can move all or only some of its data and applications to the cloud (private or public). For example, you can keep sensitive data and confidential information on your in-house virtual machines, while databases and application files can be maintained in the cloud. The decision is yours. The hybrid cloud will give you more flexibility in your operations and better alignment between technology and business. Hybrid cloud solutions also mean higher performance for your company's systems, guaranteed data and file security, as well as significant financial savings.
03
MODERN WAY TO SOFTWARE DEVELOPMENT
Our approach to creating custom software based on cloud services
Stepwise Software House goes beyond the standard framework of an ordinary software development company. We have created an effective application development process, enriched with many innovative methods, techniques and best practices. All these factors increase the dynamics of IT project development and maximise the software quality. We constantly develop the competences of our team. We make sure that the technology we deliver serves the business best. We plan and execute orders with respect for all our clients' resources. We rely on an innovative and creative team of IT experts to deliver digital products that meet the expectations of modern users.
Effective cloud architecture design and reliable consulting are a guarantee of proper business digitisation.
Innovative cloud services and combining them with existing business models can be a challenge. Stepwise specialises in optimally combining companies' proven business processes with modern technologies from cloud service providers (such as Google Cloud Platform, Microsoft Azure and Amazon Web Services). We always strive to act as a reliable partner and mentor, guiding you through the most intricate technological issues in a clear and straightforward manner.
Until recently the development and maintenance of companies' business-critical processes and software components only took place on physical local servers.
Today, critical systems are managed in the cloud. This new approach involves faster application development, easier project scaling and greater data security. Cloud-related services such as blockchain application design, software containerisation, process automation, machine learning and many other microservices are streamlining and improving the operations of modern business. If you are wondering if it is worth moving your business to the cloud, know that your competitors are doing just that.
The smooth running of an application is largely dependent on the technological infrastructure that is in place.
Aside from the quality of such infrastructure, the time in which the team is able to configure it is also of great importance. In the past, an additional team of administrators had to watch over the preparation of the technological environment. In the modern approach this role has been taken over by DevOps. Stepwise, drawing on the best practices of this specialisation, has developed a unique DevOps culture that permeates the DNA of our software house. Thanks to that, each of our programmers is able to configure optimal cloud infrastructure tailored to individual needs of every business in just a few minutes. 
04
MODERN WAY TO DATA ANALYSIS
Our approach to creating custom software based on data analysis
A huge amount of diverse data and new generation workloads, such as applications shared in the cloud or data analysis using virtual computing power, are creating completely new opportunities for companies to grow. At the same time, effective methods and efficient tools are required to manage them optimally and extract the most important information as quickly as possible. Stepwise supports companies in creating modern solutions for data management, analysis and presentation, which provide decision-makers with key information for the stable development of their business.
Data lakes, also known as database systems or data repositories, today represent a new generation of solutions for anyone who wants to make smart decisions that drive business growth.
Decision makers need reliable, clear and selected information. Cloud services infrastructure allows you to analyse huge data sets from many different sources in real time. The cloud also makes it possible to process this data and flexibly scale the computing capacity of virtual servers. Stepwise helps you bring the chaos of raw data under control to efficiently extract and effectively present the most critical information.
Big Data products have great potential in terms of collecting, storing and analysing business data.
Their enormous potential is used to their advantage only by those companies that are aware of all aspects of database management. Stepwise supports business with its experience and creates custom cloud solutions that allow you for considerable savings and, in addition, guarantee optimal processing efficiency and a high level of security for all the data you use (or will use) in your company.
In the era of Big Data, managing huge data sets in business should meet the highest quality requirements.
In order to create added value for the company and the customer, which will allow you to achieve a leading position, it is not enough to perform a typical technical analysis of raw data. Creativity of IT teams and out-of-the-box data analytics become a prerequisite here. The use of valuable information in business has been known for a long time. With the latest technologies, Stepwise will help you collect and manage data much more efficiently and securely, and present all findings in a unique and interesting way.
The platform itself was cloud-native by definition and built around cutting-edge technologies. The main challenge was to help end customers integrate various systems easier and faster by providing pre-defined connectors, adapters and a monitoring system. Another challenge we had to face was management of complex data flows, critical for the optimization of the overall grid operation.
Our Stepwise team has build our position as an expert in the field of new technologies step by step.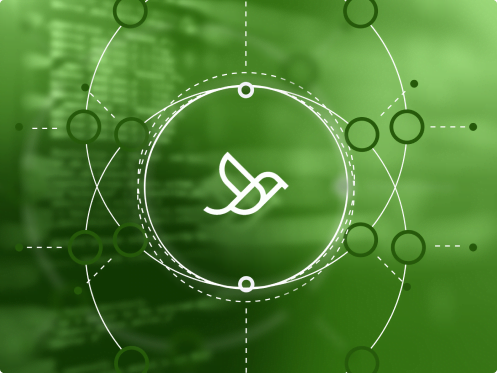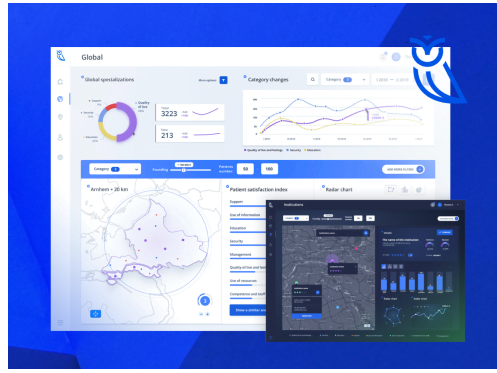 Codersco, our big data partner from Amsterdam, was building a platform that integrates public healthcare data from different sources. The result of our work was a fully functional web application that allowed end users to compare and analyse large quantities of data in an intuitive manner, including customization.
FAQ
Have any questions in cloud services?
Here are the answers!
There's more to people than just what they can do. And that's why we don't only value technical skills.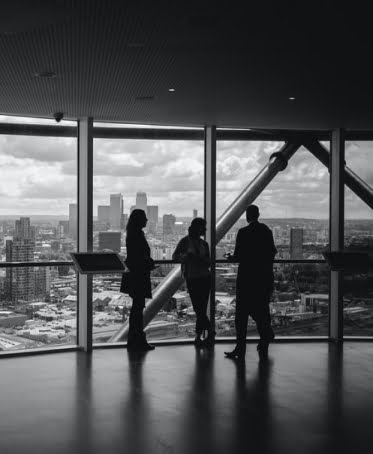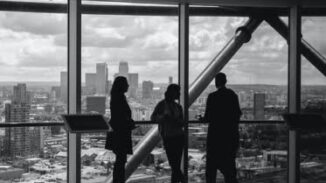 Not sure if Stepwise is the software development company for you?
Stepwise is a software house with a unique set of technological competences and vast experience in creating dedicated software for companies. We help our partners digitize their businesses, develop custom software, improve their analytical capabilities, deliver effective communication technologies and provide proven cloud solutions.
Stepwise is a unique software development company where each order is treated individually. We offer solutions best suited to your business. You gain the guarantee of the most effective solutions and respect for your investment.
Still not sure if Stepwise is the software development company for you? Check on Clutch platform what our former and current partners think about us or write to us – let's talk!